VelocePress is a publisher of books, manuals, buyer's guides and technical works for niche markets.


All VelocePress titles are printed in the USA!*
We never use offshore printers.



ADVERTISE IN OUR BOOKS
VIDEO & AUDIO SERVICES
New at VelocePress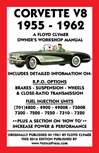 Corvette V8 55-62 OWM
Originally published under the same title by Floyd Clymer in 1961...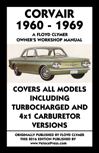 Corvair 60-69 OWM
Originally published under the title, Corvair Owner's Handbook of Maintenance & Repair...





VelocePress - 8535 Wurzbach Road, Suite 101 - San Antonio, TX 78240 USA
tel: 210.979.6098
Contact Us
Copyright 2003 - 2016 Veloce Enterprises, Inc.


*To better service our UK, European and Australian customers, some of our titles may also be printed locally and available through our distribution centers within those countries. However, we never use 'off-shore' printers for any VelocePress published book, as we believe in supporting the economy of the countries that purchase our products.